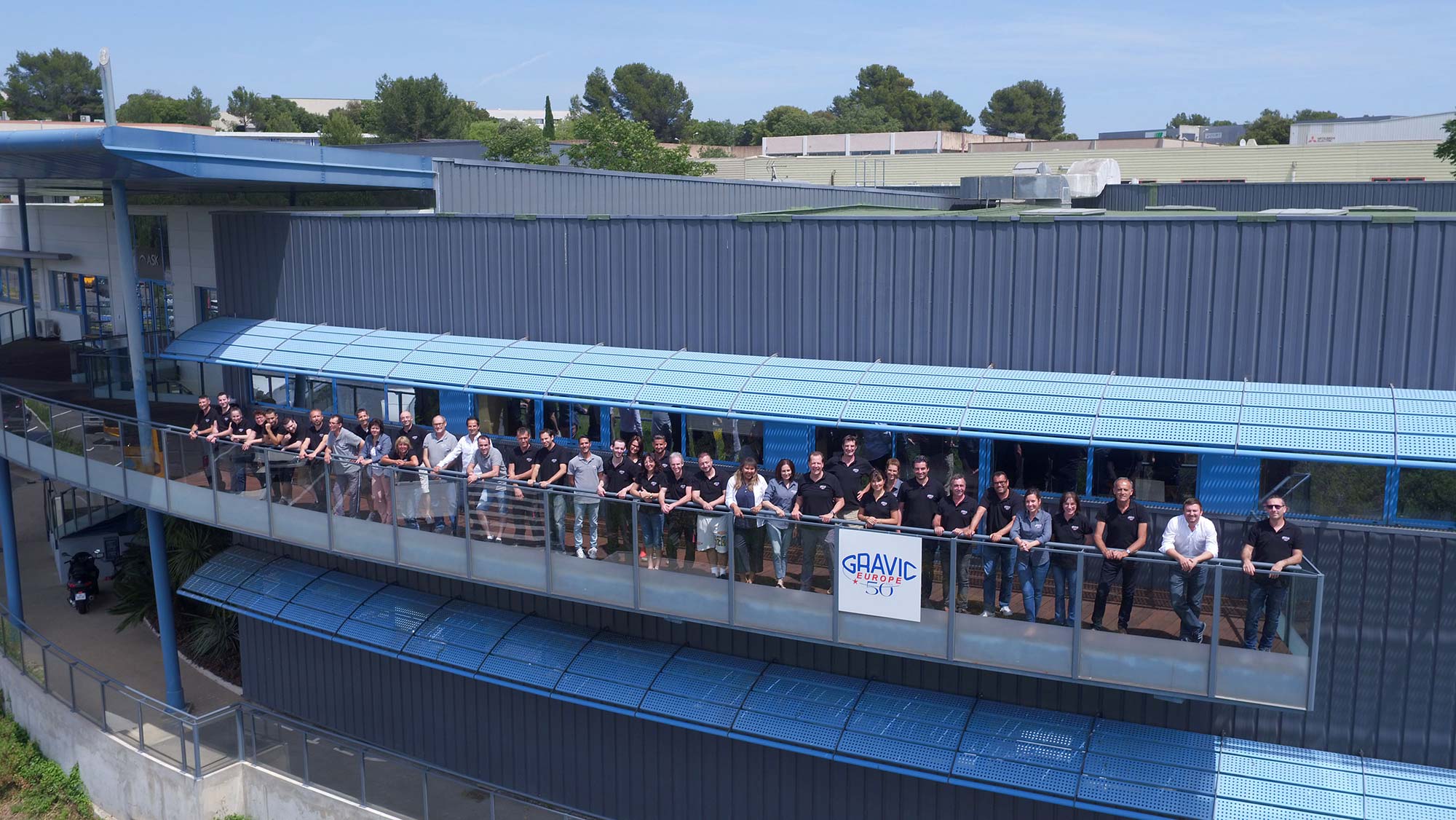 Zoom in Gravic France
Gravic France, the headquarter of Gravic Group, is located in a beautiful and picturesque town of Mouans Sartoux (Alpes-Maritimes, southeastern France). It is where it all began and where 'Gravic's culture', experience and passion come from.
Experienced professionals
Founded in 1967, Gravic France employs now 48 people and continues to excel at a wide range of unique, high-quality printing and die-cut solutions. Being a family run business, we are flexible and able to deliver tailor-made products at a very short notice. And our prices are very competitive, too!
'Top notch' technologies and experience
At Gravic France we print, die-cut and laminate using the most up-to-date technologies, top quality machines and all types of available materials. We add value when advising our clients on the best materials and adhesives to use – we are not tied to one supplier and can therefore offer them the best price vs quality solutions. We handle the most technically demanding production processes, requiring our top experience. Building on this expertise and 'know-how' we develop the most efficient processes and share them with other members of the Gravic Group.
Continuous investment
We are able to make quick investment decisions and we are the first to try and test our new machines (the first full rotary cervo-driven machine with laser cutting, the first flatbed digital printing machine, the first flatbed press with camera registration that enable us to reach 0,1 mm between printing and cutting). We take the lead and implement the learnings throughout the Gravic Group, to help us continuously innovate, grow and exceed the expectations of our clients.
Great working relationships with our customers and colleagues
Customer focus, flexibility and continuous innovations all play a big part at Gravic France. We operate closely with our Group partners (Gravic Hungary, Gravic Tunisia and Gravic China), sharing business and technical know-how to ensure our business continuity.
Industries, flexibility and diversification
We have already shared our history with you, the journey which included:
In 1967-1970's:
the chemical engraving of metal plates,
printing the electronic circuits for the IBM group,
In 1990s, the development into printing and technical cutting on a large scale:
in the automotive,
electrical,
electronics and
mobile industries (protective plastic films, marking labels, etc. in Sagem and Alcatel phones as well as in Nokia mobile phones). There have been over 14 different parts in a single Sagem mobile phone!
But it was the sudden drop in market share of Nokia's mobile phone handsets in 2008, that made us realise the importance of diversification and continuous search for new industries and product mix. We now work with many different industry partners (electrical, electronics, automotive, medical, cosmetics and luxury). In fact, Gravic France now manufactures more and more high-end, luxury and technically advanced and demanding products.
Cosmetics and luxury products opportunities
The search for diversification has lead us to start a very successful cooperation with some of the biggest French cosmetics industry partners (Chanel, Dior, YSL, Lancome, Kenzo, Prada, Hermes, Sephora). We are able to introduce chrome effect, metallic colours and various attractive and innovative graphic overlays for displays of their cosmetics products. The geographical and cultural – 'French' – alignment definitely helps when it comes to this partnership. Leader in France and most probably in Europe. The timescales to agree, produce and implement our worlwide marketing campaigns are very challenging but the results are great. But more about it in our next blog!
Ecological Mindset
Nature, ecology and sustainability have always been a very important consideration for Gravic France. In the last decade we:
reduced our global environment impact by more than 50%
reduced the use of chemicals by 70%,
recycled more than 60% of our scraps
installed 1800 sq meters of solar cells on our roof, resulting in 12% of our electricity consumption. This investment will pay for itself in 9 years!
To find out how you can improve your life with Gravic France, contact our expert now for a quote.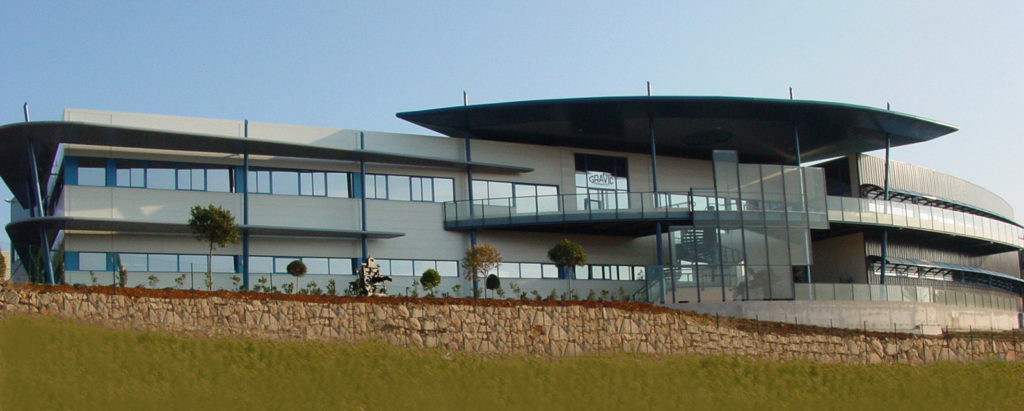 Did you know?
Number of employees at Gravic France: 48
Our 3,500m2 headquarter was built in 2000