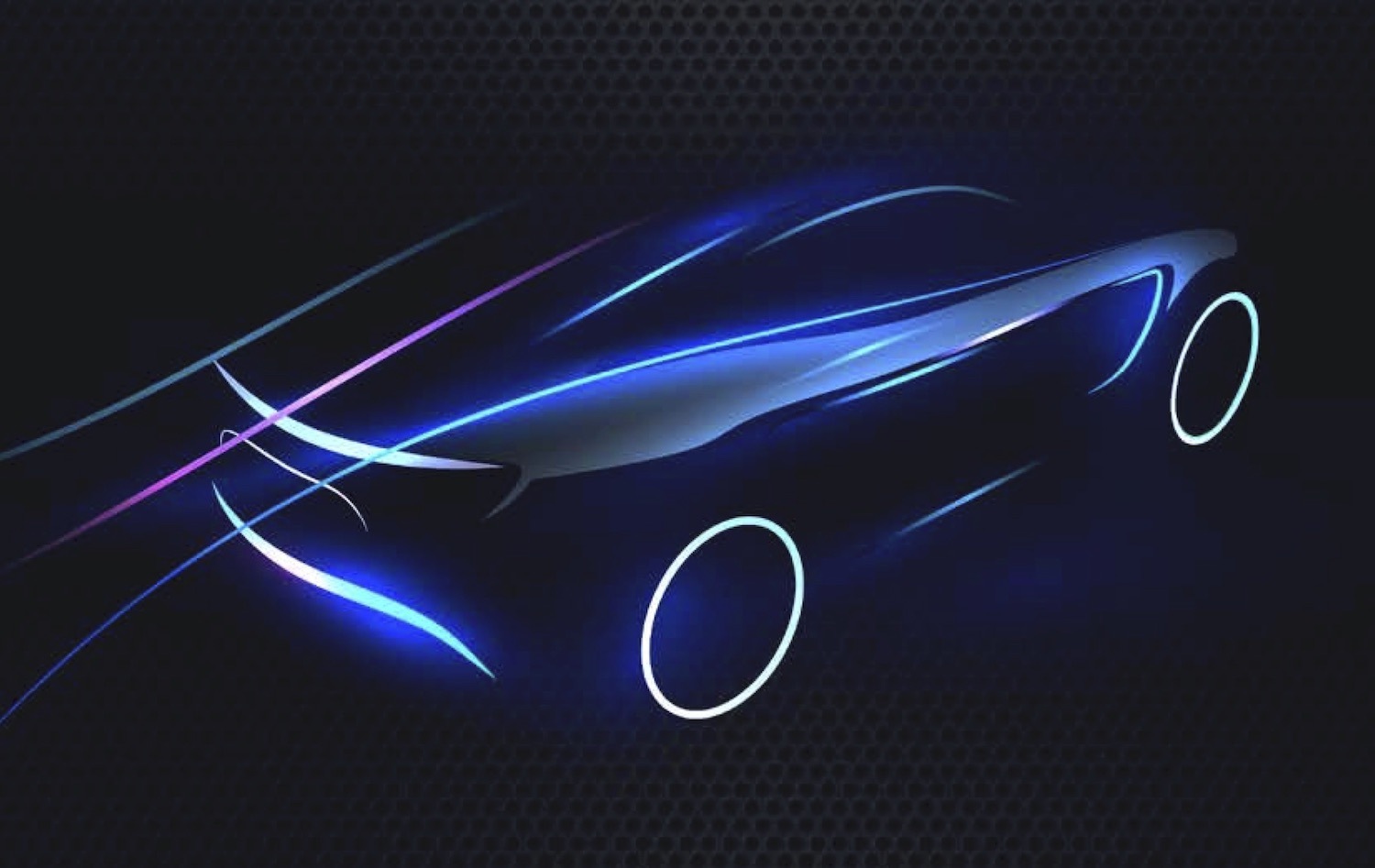 Gravic and the automotive industry. Part 2
Before our final Automotive products are ready for shipment and delivered to our customers, they are required to go through 2 final steps so they are ready for immediate use and in order to increase their resistance and durability. Click here to see the full brochure of Automotive applications.

Lamination
A technology of producing multiple layers of materials and bonding them together using pressure sensitive adhesives. This allows us to create a unique product using similar or dissimilar materials and ensure wide variety of using as well reducing the need of mechanical fixtures.
Gravic Group provides 2 main lamination solutions before the conversion or die-cutting phase:
Adhesive lamination, which transforms non-adhesive surfaces partly or fully adhesive. A wide range of adhesives can be used.
Over-laminating, which aims to protect the print with a transparent film. It may have a variety of different looks (gloss, matte, satin, or grained).
Both techniques are used in order to improve the strength of the material by making it more resistant, to protect it during packaging, distribution and storage. The preservation of the product's quality and resistance here is crucial. The Gravic Group offers innovative, high performance laminating solutions and ensures the greater durability of the product.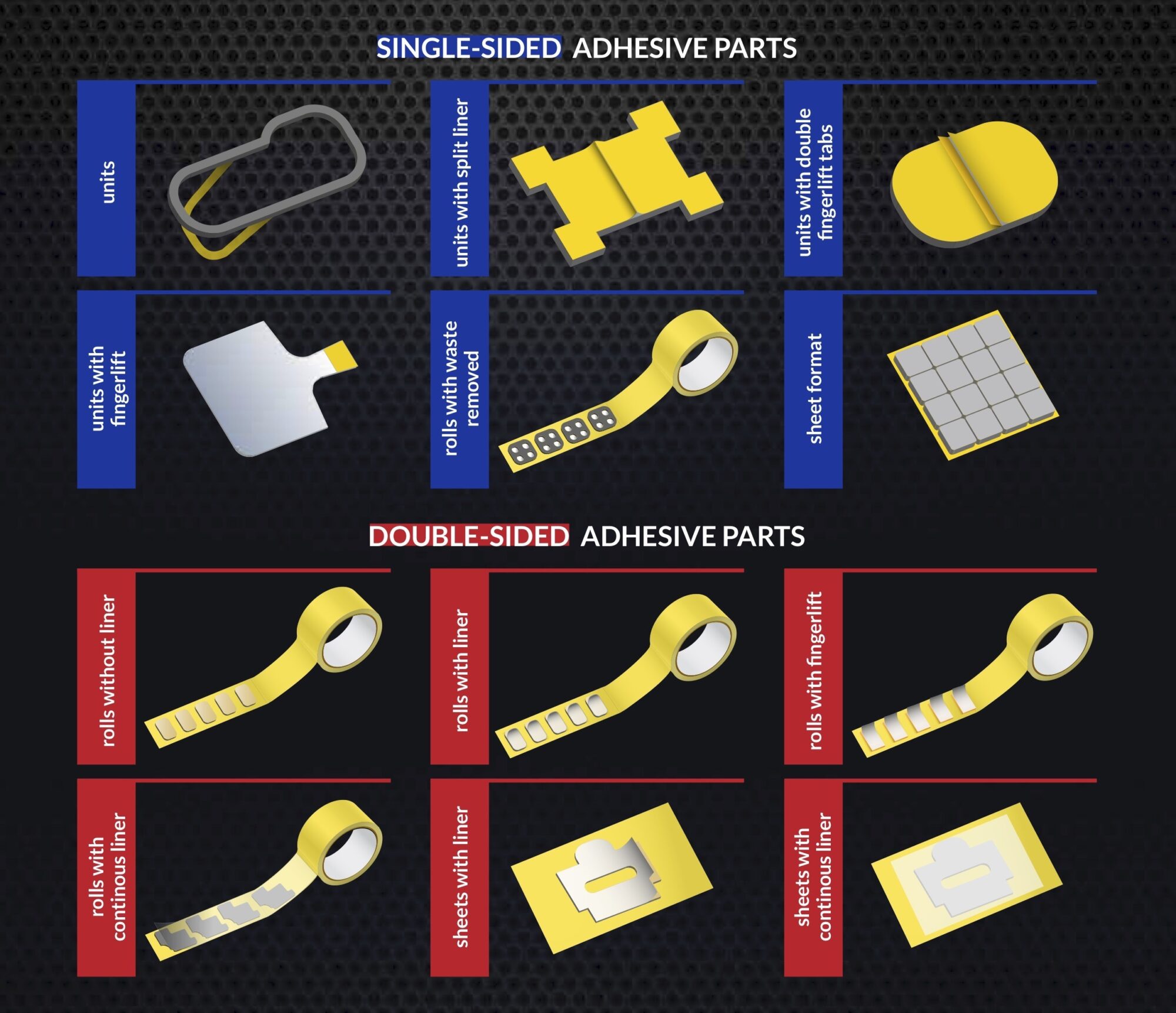 Die-cutting
A technical name for changing the form of raw materials, for press-cutting them into the desired shape. It's the key step allowing the Gravic Group to complete the final product. Read more about our die-cutting solutions here.
Depending on the types of materials or products we have several die-cutting techniques and machines available to produce the perfect shapes that are cut true-to-size.
For making prototypes or small series the Digital die-cut would be a perfect choice. This type of cutting uses a plotter equipped with a blade steered by a computer. This process offers a high level of flexibility, with precision cutting at +/- 0.15 mm with low fixed costs.
For materials up to a thickness of 25 mm without burrs – Laser cutting will be able to die-cut and engrave with precision and speed. Several Laser, YAG or CO2 sources can be used, depending on the materials. YAG is used especially for metals, CO2 for plastic materials, plexiglas, polyester, wood, and other materials.
Digital milling provides a complementary solution to laser cutting to manufacture materials which are incompatible or too thick (polycarbonate, polyester, etc.).
For small and medium series, for all types of materials, including those with a thickness of less than 1 mm, except for metals – Flat bed cutting tool will be the best option. It has a cutting precision of only +/- 0.30 mm.
Semi-rotating or rotating cutting tools are used for medium to large series using materials of a moderate thickness. These may consist of magnetic cylinders with engraved cutting plates attached to them, or cylinders which are directly engraved with the form to be cut. These can be equipped with air expulsion systems to eject the cut parts, to prevent manual shelling operations. These tools have a cutting precision of +/- 0.1 mm and long durability. The high cost of these tools means that they are used for large production series.
For large series, as well as for cutting of thick and hard materials (such as aluminium) we use Matrix punch tools. These tools combine resistance and precision of up to 0.05 mm. The tools are appropriate to large volume products with a long-life cycle, such as those found in the automotive sector.
Here is a brief list of the materials that we convert:
• double, single sided and heat activated adhesives
• foam mounting tapes
• protection foils
• rubbers: natural and synthetic
• foams: PE, PU, PVC, EPDM and Silicone
• melamine
• elastomers
• felt
• acoustic textiles
• plastic films (PVC, PET, PC)
• thermal management materials
You can always contact our experts to discuss the details of your unique project and we will find the best possible solution together to suit your needs!
We are grateful for our close collaboration, and we are committed to continuing to evolve and progress to meet your requirements!
Improve your life with Gravic!