Gravic is equipped
with a full range
of die-cut technologies
adapted to your applications.
According to the material selected and the quantities to be produced, from a prototype to very large series, we offer the most appropriate solution.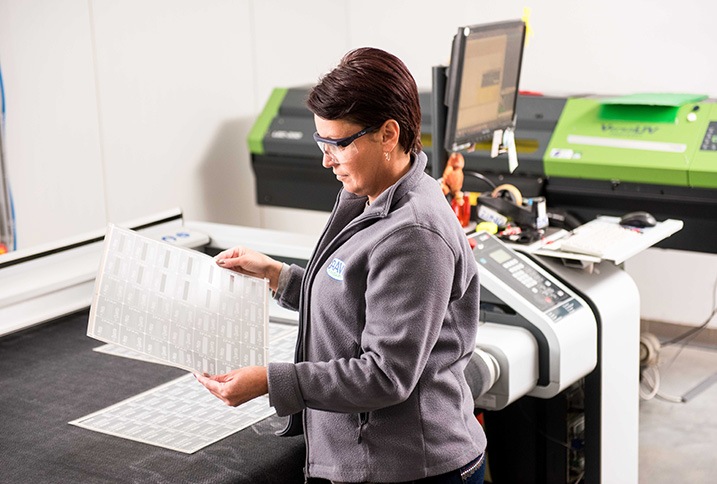 Digital die-cut is perfectly suited to making prototypes and small series. This type of cutting uses a plotter equipped with a blade steered by a computer.
This process offers a high level of flexibility, with precision cutting at +/- 0.15 mm with low fixed costs.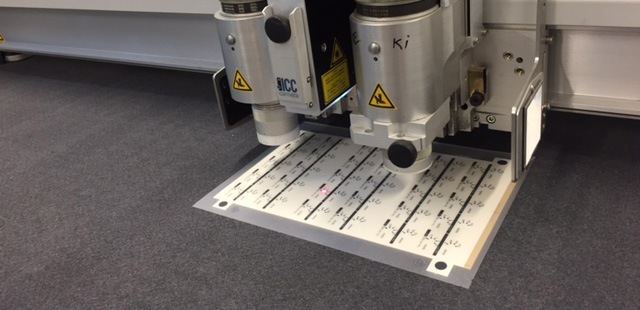 Laser cutting can die-cut and engrave with precision and speed, for materials up to a thickness of 25 mm without burrs. Several Laser, YAG ou CO² sources can be used, depending on the materials. YAG is used especially for metals, CO² for plastic materials, plexiglas, polyester, wood, and other materials.
This process offers cutting precision up to +/- 0.1 mm.
Digital milling provides a complementary solution to laser cutting to manufacture materials which are incompatible or too thick (polycarbonate, polyester, etc.)
Threading tools are used for small and medium series, for all types of materials, including those with a thickness of less than 1 mm, except for metals. These tools have a cutting precision of only +/- 0.30 mm.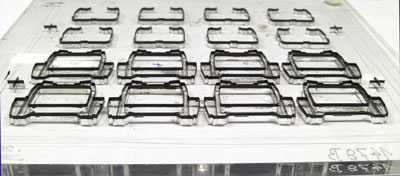 Semi-rotating or rotating cutting tools are used for medium to large series using materials of a moderate thickness. These may consist of magnetic cylinders with engraved cutting plates attached to them, or cylinders which are directly engraved with the form to be cut. These can be equipped with air expulsion systems to eject the cut parts, to prevent manual shelling operations. These tools have a cutting precision of +/- 0.1 mm and long durability. The high cost of these tools means that they are used for large production series.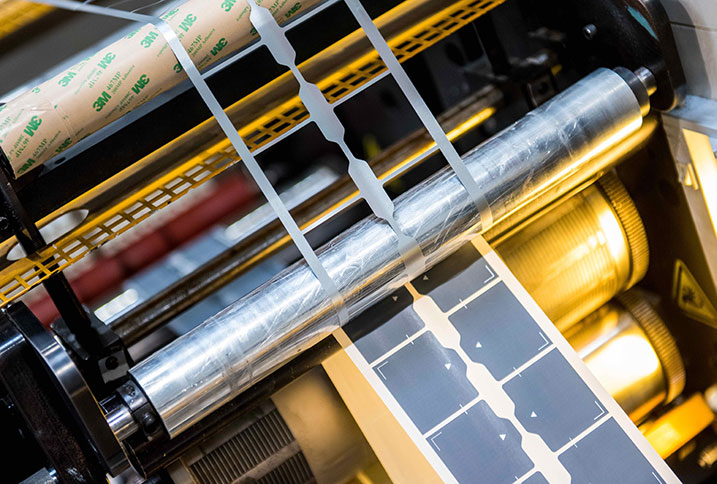 Matrix punch tools are also used for large series, as well as for cutting of thick and hard materials (such as aluminium). These tools combine resistance and precision of up to 0.05 mm. The tools are appropriate to large volume products with a long life cycle, such as those found in the automotive sector.