Thermal Interface Materials
Gravic specialises in the custom cutting of pads and thermal dissipators to meet all your neds for the temperature management of electronic components. These are sensitive to temperature variations which, beyond certain limits, can reduce their performance and cause damage. That is why the use of a dissipator or a thermal pad is essential to guarantee the operation of your electrical devices. This is even more true with the development of miniaturisation and the continuous increase in the performance of components. Gravic proposes specific materials, such as the custom cut graphite thermal interface and silicone pad, which can solve these problems.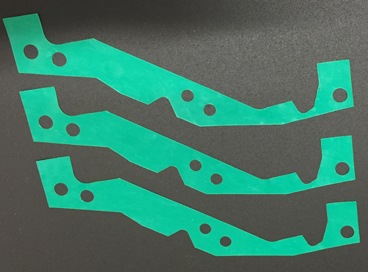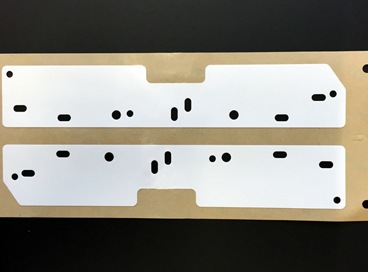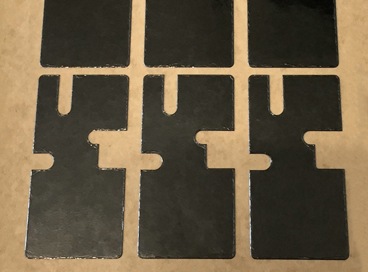 With the rise of miniaturisation and an increase in the power of components, thermal insulation or dissipation solutions have had a central role to play.
Gravic offers special, die-cut materials to meet these needs
View Thermal Interface cases and catalogue
View Thermal Interface brochure

TYPES OF APPLICATION
PCB
Batteries
LED lighting
TYPES OF MATERIAL
Silicone adhesive
Silicone
Graphite
Thermal pad
Thermal dissipator: essential for electronics
The thermal dissipator is important. When a circuit is created, the thermal dissipator effectively evacuates heat from electronic devices. A thermal pad also serves to redirect ambient air in order to optimise the temperature flows within a device. The objective is to create a greater surface in order to facilitate the transfer of heat to the exterior.
Gravic proposes different materials to solve your temperature transfer problems. First, the graphite thermal interface is a rigid material that is perfectly adapted to evacuate the heat from your electronic devices. If you require a more flexible material, you should consider a silicone pad, which will ensure the perfect temperature transfer of your components.
Thermal pad: guarantee the performance of your components
All electronic components are sensitive to temperature variations. This can lead to reduced performance and even to material damage if the temperature is too high. Thus, it is essential to choose the right thermal pad to optimise your electronic devices. That is why Gravic provides you with support to determine which custom cut of thermal dissipator best meets your needs.
To do so, please ask for a quote so that our experts can contact you. We will then help you determine which thermal dissipator solution best meets your requirements. PCBs, batteries or LED lighting… we will propose a thermal pad that adapts to any type of application. Coupled with adapted electrical insulation, your thermal dissipator will guarantee the proper operation of all your electrical devices.