The thermal transfer printing technology can deposit the hot-melt ink from a thermal ribbon onto all types of support materials, using heat from the print head of a thermal printer.
These thermal transfer ribbons are usually black, but also exist in other colours.
Would you like to easily and durably print your blank and semi-printed labels? In partnership with the best ribbon makers (Armor, Ricoh, and others), Gravic offers you an all-in-one solution: label + consumable.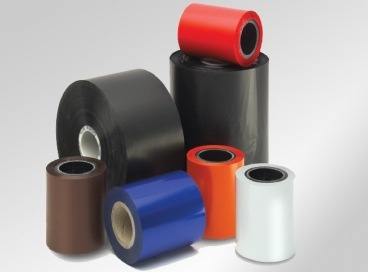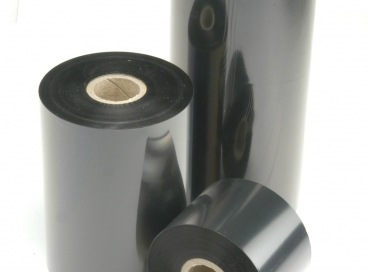 Depending on your printers, support materials and applications, we offer you 3 types of ribbons:
Wax: AWR470
Wax thermal ribbons are often used for printing onto paper labels of a vellum type, with no coating or with a semi-gloss coating.
It is more economical, but less resistant to external stresses (scratching, chemical products, temperatures).
This type of thermal transfer ribbon is appropriate for "short-term" applications (mailing labels, logistics, or inventory).
APR 600 wax/resin
The wax and resin mixture in this thermal ribbon makes it resistant to higher temperatures (100°C), better resistant to solvents, and delivers excellent print quality on highly varied materials such as uncoated and coated paper, gloss and polypropylene synthetic materials.
AXR7+ / AXR8 / B110 resin
Resin thermal transfer ribbons offer the highest level of resistance to external stresses (scratching, chemical products, temperatures).
All types of synthetic materials (PP, PE, PVC, PET) can be printed on with these ribbons.
Additionally, the combination of certain polyester support materials and a resin ribbon guarantees perfect resistance to the most aggressive chemical products (brake fluid, motor oil, solvents, etc.)