Removable film is an essential scratch protection solution in many industries. Applying a protective film to a plastic surface will help prevent damage at any stage of your production process. Gravic, expert in printed and die-cut parts for professionals, is at your service to provide you with an electrostatic or adhesive film for the protection of your products. You can easily apply one of our protective films without any risk of damage to your products or adhesive residues on the surface.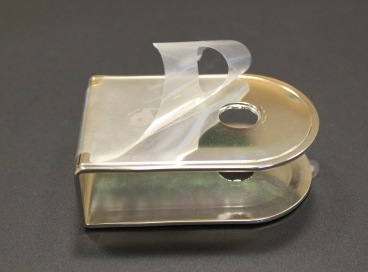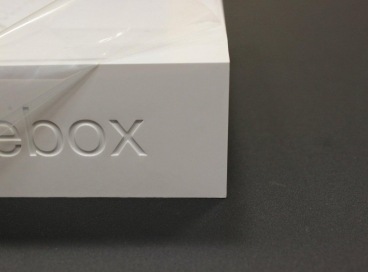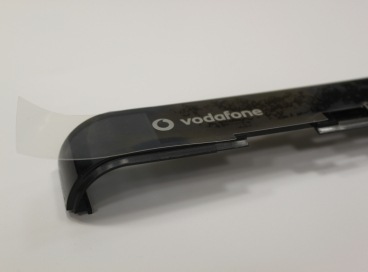 Peelable film, designed to protect plastic surfaces from impacts, various marks or scratches, may be electostatic or adhesive, so that it can be repositioned without leaving adhesive residue on the support medium.
Peelable film is available in several colours and thicknesses, and can be applied to plastic items during the manufacturing process at removal from the mold. It will usually be removed by the end user.
TYPES OF APPLICATION
Smooth surfaces in automobiles (control panels)
Plastic hoods with a gloss, enamel, satin or grained look
TYPES OF MATERIAL
Electrostatic PE
Removable adhesive PE
Removable PE
Why should you incorporate removable protective film into your production processes?
A removable film is intended to protect plastic surfaces from shocks, marks or scratches during the protection and transport of the product as well as during its use by users. Accidents, even minor ones, are very common on an industrial production line, and can lead to product degradation. The impact of such events can therefore be mitigated or even nullified if you deploy the right protection solutions for your products.
We strongly recommend applying a scratch-resistant film to avoid negative feedback from your customers and partners, as it will protect your products at any stage of the process. Our electrostatic or adhesive films will not leave any marks on your products, and can be easily removed by customers on receipt if they wish. If removable films do not meet your specifications, please feel free to explore our full range of protective films to protect any part, such as an electronic device screen or a particular mechanical part.
Choose your protective film with Gravic
You can take advantage of the high-quality protective film available on our website in various colours and thicknesses. The removable film can be applied during the moulding process, for protection throughout the process, right up to removal by the end user. With Gravic, you can choose a high quality, durable scratch resistant film that is adapted to the specificities of your product or the subsequent treatments it will undergo on your production line.
Depending on your needs, you can choose between several types of materials and characteristics, from electrostatic adhesive film to masking film for industrial processing, for example. All of our protective films are treated for maximum ease of application and removal. For more information or for any particular request concerning our removable films, contact one of our experts for an exchange and we will get back to you as soon as possible.