Metal tags represent the origins of industrial labelling.
Metal tags, used to identify or to provide tracing of industrial equipment, offer perfect resistance to external stresses (temperature, chemical products, vibrations, etc.), and ensure optimal solidity and durability.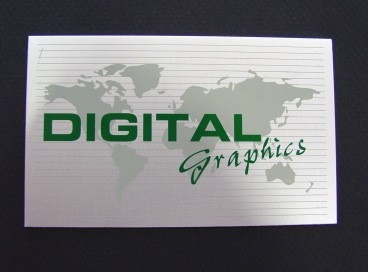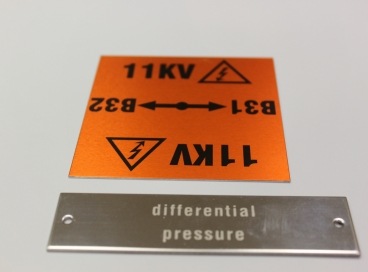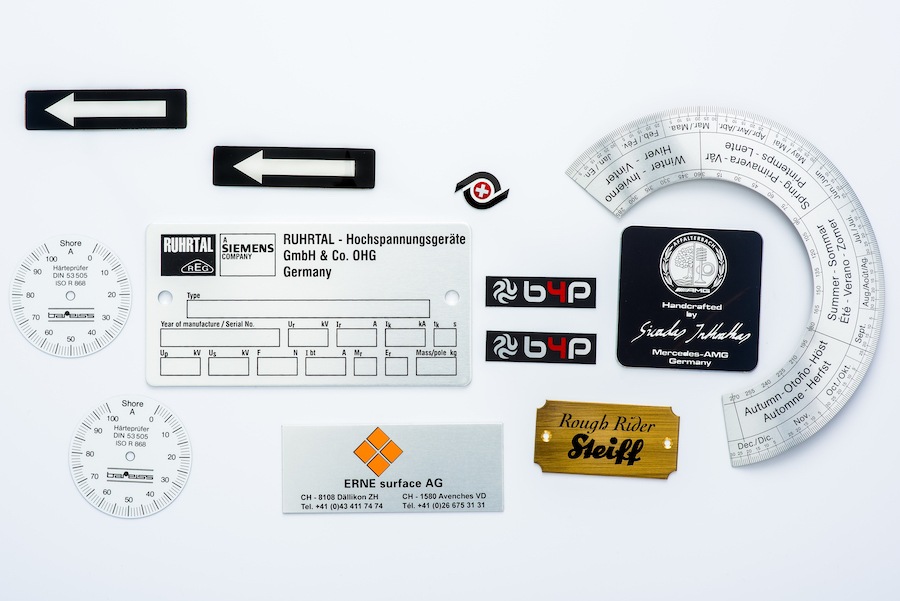 These are available in various materials (aluminium, stainless steel, brass, etc.), with various looks or surfaces (gloss, matte, anodised, satin, etc.), and may be either mechanically affixed (screws, rivets), or affixed with adhesive or glue.
The Gravic Group offers several marking solutions adapted to your constraints and needs (mechanical engraving, screen printing, chemical printing, etc.), in standard or custom formats.
TYPES OF APPLICATION
Sign plates
Company plaques
Industrial information or prevention plaques
Serial number or bar code plates
Identification or tracing tags
Laser marking on metal tags
Safety plaques
Back plates
CE plaques
TYPES OF MATERIAL
Ordinary, anodised, or coated aluminium
Rustproof or stainless steel
Brass
Copper
Magnetic plates