Automotive dashboard and counters
With screen printing or digital printing, automotive counters require strong control of all the printing parameters of opacity, texture, transfer, light and colour. Gravic will provide you with a truly expert automotive screen-printing service. Both with digital printing and serigraphic printing, manufacturing automotive meters takes a high degree of technical precision and dedicated expertise to ensure a premium-quality finished product.  With their wealth of 20 years' experience working in the automotive industry, our teams are committed to making top-quality products, at the same time respecting all the applicable standards in the sector.
Our processes can be adapted to suit your specific order requirements: we can produce your automotive meters either using digital or serigraphic printing, and we also allow you to choose between polycarbonate or polyester as the base material. Depending on your needs, you can discover our full range of printing and technical cutting services for your automotive dashboards or any other front panel.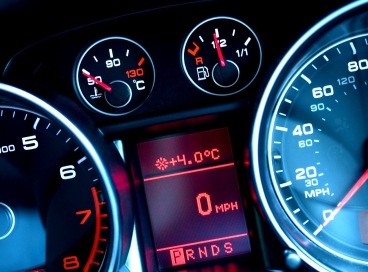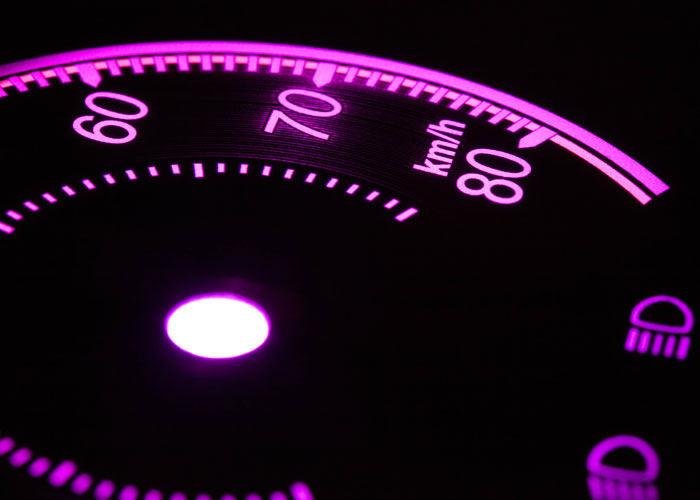 Our manufacturing process allows us to offer a range of products on sheets or rolls, depending on volumes. Selected adhesives can be screen-printed to make them the most competitive for this type of market.
Camera monitoring between printing and cutting ensures the dimensional compliance demanded by the automotive sector.
As part of a new project, our expertise in this area now enables us to offer you your desired colour and opacity further upline in the production chain.
A final 100% control by camera is made before delivery.
Serigraphic printing vs digital printing: what is the best choice of technique for you?
Serigraphic printing and digital printing each have their own merits for your automotive dashboard. Serigraphic printing is a cost-effective procedure that uses a stencil for the design, as well as colours that are more resistant to long-term wear. On the other hand, digital printing can be used to create more intricate designs on an automotive meter with great precision. Contact our experts for one-to-one advice and choose the technique that best meets your needs. We are available via email at [email protected], or by phone under 04 93 75 75 34.
Why choose Gravic as a provider of plastic front panel solutions?
Gravic, a specialist in printing and cutting techniques, comprises over 200 experts based at 4 sites spread across the world (France, Hungary, Tunisia, and China). Every year, we supply more than 500 million units to our 500 clients, including key figures in the automobile industry such as Peugeot. Thanks to strict tracking between the printing and cutting stages along with a thorough quality check procedure before all products are delivered, our finished automotive meters fully satisfy all the required standards. Our teams can also adapt their procedures to satisfy your specific project terms of reference and thereby supply you with a final product made with optimal precision for your needs.