Acoustic filters and gaskets
Playback of sounds relies on the principle of vibrations (Laplace forces). Resonance in a loudspeaker/tweeter or foreign bodies present inside them can devastate the performance of the product. Gravic assembles and custom cuts materials to provide durable functionality for audio systems in all situations.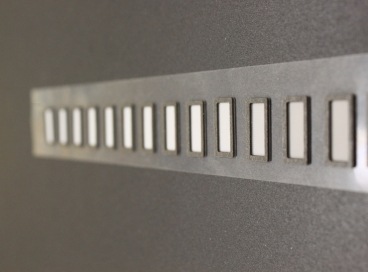 Acoustic filters
An acoustic filter prevents foreign bodies from getting inside loudspeakers. This filter consists of a foam, a selective adhesive, and a polyester cheesecloth. It ensures IP protection (water and dust) and may be entirely watertight.
Acoustic seals
The acoustic seal "breaks" vibrations between the membrane and the coil of the speaker to ensure perfect reproduction of wavelengths. It also functions to dissipate heat from the head, which can produce sound distortion due to overheating.
TYPES OF APPLICATION
Speakers
Tweeters
Microphones
TYPES OF MATERIAL
PE foams
EPDM
Poron (PU)
Silicone
Cheesecloth
Solid silicone