Security labels deliver various solutions for preventing ocunterfeiting, ensuring the authenticity ofproducts, and protecting the integrity of the product and the logistics chain.
Gravic transforms and personalises security materials which are proposed by its partners, or which are designed specifically for the product. Depending on the level of security desired, Gravic can offer the most appropriate product for your needs.
VOID / Inviolability / Custom VOID labels
The VOID inviolability system provides effective proof when an attempt has been made to remove or tear the security label. Once the VOID label is removed, the adhesive is compromised, and an inscription appears on the surface.
This is generally the word VOID, a checkerboard pattern, or an inscription of your choice, placed by Gravic.
Label with complete transfer of the inscription of the adhesive.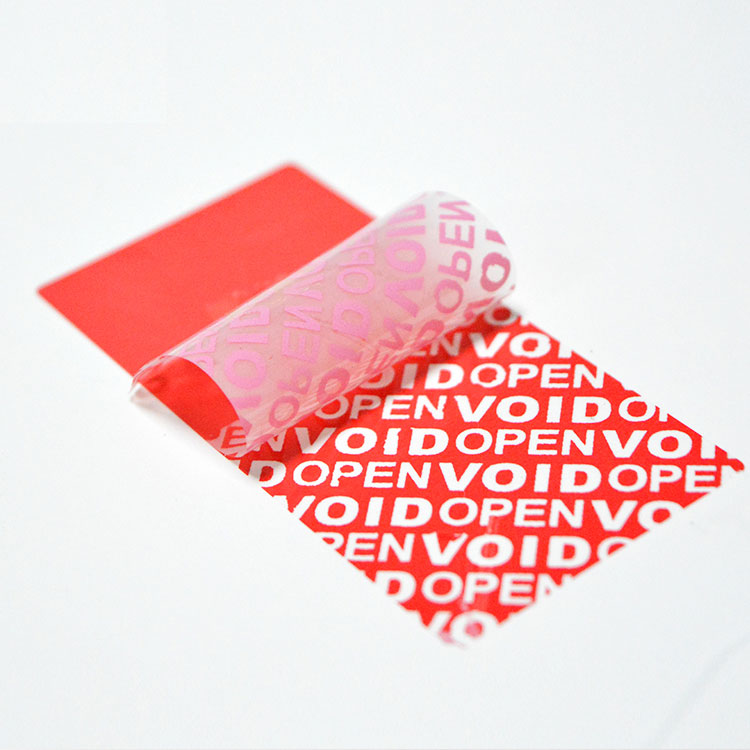 Label with partial transfer of the inscription of the adhesive.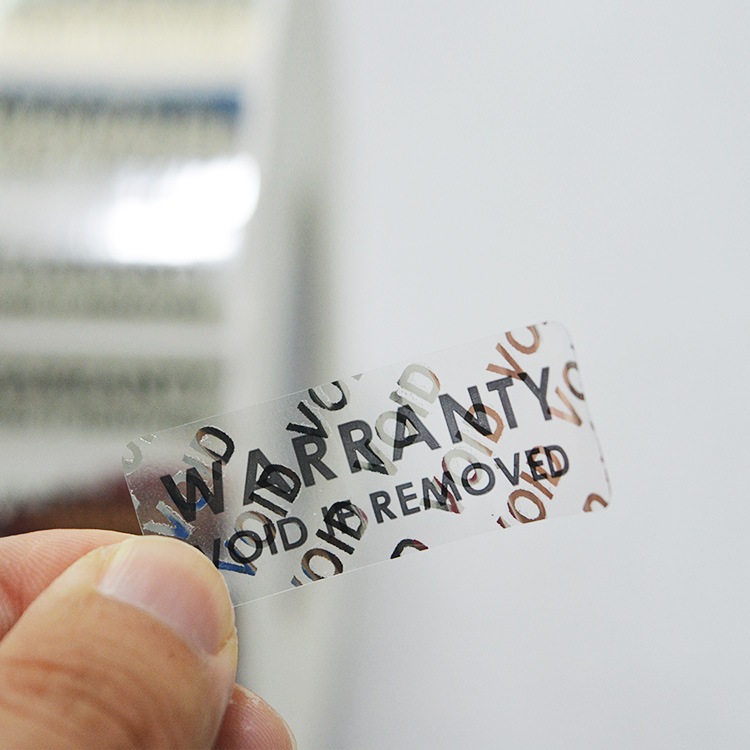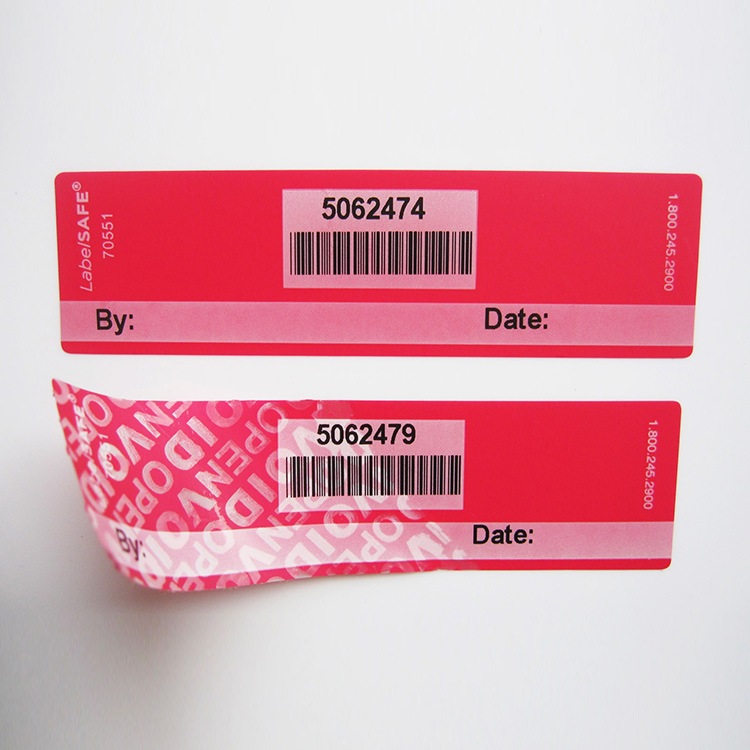 Gravic also offers security adhesives with an inviolability system. These adhesives can include the logo of your company, the serial number of the product, or pre-set perforated lines.
Hologram or Holographic label
The hologram or holographic label, which cannot be counterfeited, is used to authenticate and secure your documents or products. This label provides an effective solution to fight counterfeiting, and guarantees the integrity of the product with a high level of security, using simple and quick authentication, and also provides limited design possibilities.
Made with various processes and technologies (de-metallisation, digital holography, special metallisation), the hologram label includes several layers: an adhesive, metallisation, special glazing, and various support materials and looks, such as polyester, chrome, copper, aluminium, etc.
Gravic can print or transform holographic materials for your applications.

The label has a VOID effect.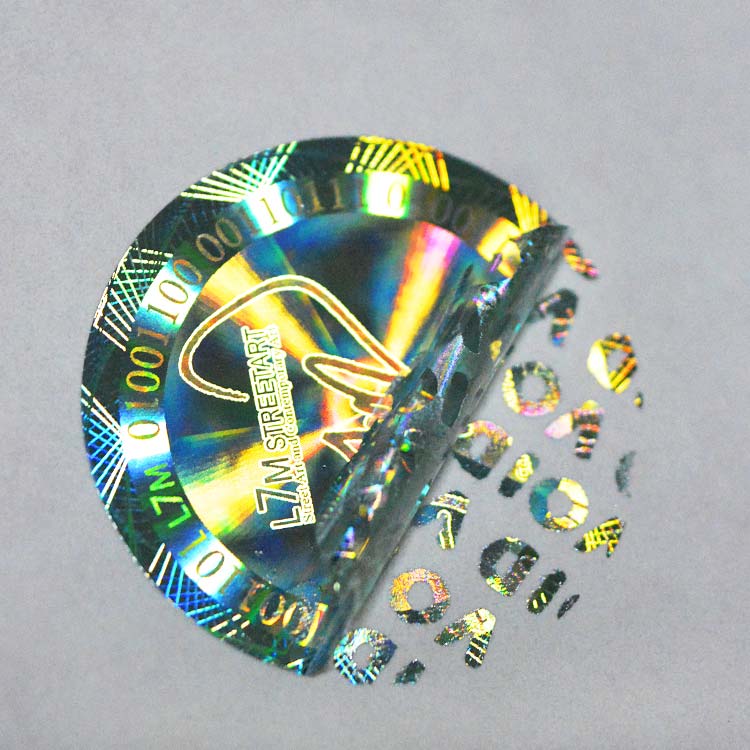 Gravic also offers holographic labels with a honeycomb effect as well as single-use holographic labels.
Destructible or ultra-destructible labels
The destructible or ultra-destructible label is an ideal solution to prevent removal and transfer of labels from one surface to another. it is impossible to remove this type of security label in a single layer without damaging it, because it breaks up into small pieces.
Gravic offers white, transparent and holographic destructible labels.
White destructible label.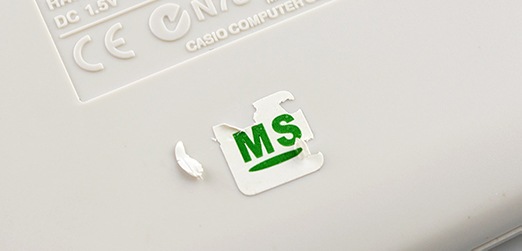 Water-sensitive label
The water-sensitive label is an ideal solution to ensure that a product has not been in contact with water.
Gravic offers labels which are transformed in one of several ways when they come into contact with water:
change colour to permanently become red.
TYPES OF APPLICATION
Production controlling
Authentication of non-transferrable information
Guarantee labels which cannot be transferred to other, failed units
TYPES OF MATERIALS
3M Polyester VOID
Destructible vinyl
Destructible polyethylene