Monitoring labels make it possible to add a function to the label. There are various solutions to indicate that the label has been subjected to changes in temperature (thermochromic label), or that it has come into contact with water (water indicator label).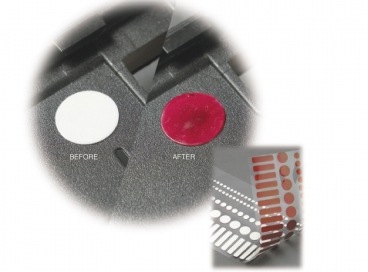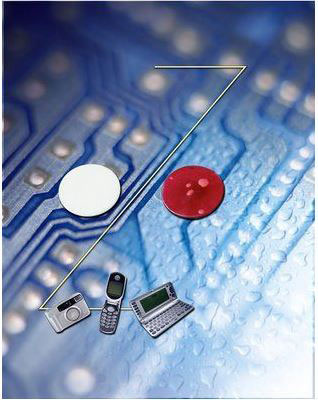 Thermochromic label
Thermochromic label can be used to show that a temperature range has been attained. The ink may disappear to reveal an indication, or may appear to conceal one. Face plates on bottle heaters, coffee machines or kettles are examples of industrial applications.
There are reversible thermochromic inks which appear when a certain temperature is reached, and which disappear when it is reversed. Irreversible thermochromic inks appear or disappear permanently, to show that a temperature range has been reached. Depending on your needs, Gravic can offer you special inks to suit your temperature requirements, either negative (down to -15° C) or positive (up to +65° C).
Water indicator label / liquid contact idicator
Water indicator label can be used to show that a product has been immersed. This type of material indicates through a change of colour that the product has been in contact with a liquid. These labels remain inert even at very high humidity levels.
This type of label is generally used to validate warranty conditions for an electronic product (telephone, computer, tablet, etc.) by after-sales service for a manufacturer.
TYPES OF APPLICATION
Electronic device warranties
Household heating safety
Mobile telephony