Industrial indicator labels
Selected for their high durability (indoors / outdoors) alongside their resistance to chemicals and UV light, industrial identification labels are used as warning notices and to inform users of the rules and regulations, as well as alerting them to potential dangers. These labels are therefore popular in numerous professional sectors. They can be attached to machinery or to products that need to be transported on specific routes to end users.
Identification labels must convey a clear, concise message in a legible font, at the same time visually harmonizing with the aesthetics of the environment in which they are placed. They must also have maximal durability to ensure that the warning label does not deteriorate and become illegible over the years, which would present a potential safety concern.
That's why Gravic, a specialist in industrial identification labels, is offering you a range of high-quality, customized labels that have been specially cut and printed to satisfy your statement of work. We will offer you support and guidance in the production of your identification labels to ensure that they are suitable for your intended use and comply with the AFNOR NFX008-003 standards, thereby providing you with the product best adapted to your needs.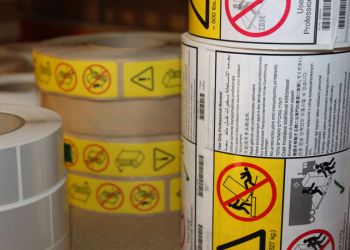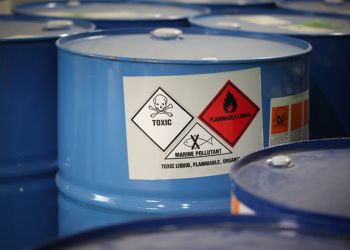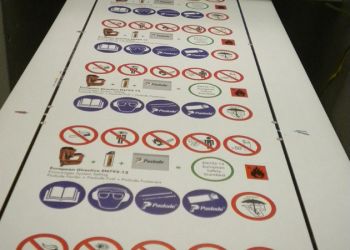 We can assist you to manufacture your indicator labels on our equipment, in compliance with AFNOR NFX008-003 standards, and provide you with the most appropriate product.
TYPES OF APPLICATION
Household Appliances
Industrial
Electrical
Institutional
TYPES OF MATERIALS
Vinyl
Polyester
Gravoply
PMMA
Polypropylene
Polycarbonate
Aluminium
PVC
What are the key durability criteria for an industrial identification label?
To be truly durable and effective, a warning label must be able to withstand various external pressures. We have found that the most obvious of these include tearing of the material and physical impacts, as well as prolonged exposure to UV light, water, and high temperatures … You must therefore choose the industrial identification label that is optimally suited to the environment in which it is placed.
For example, we highly recommend using high-temperature labels for hot environments (engines, machinery, etc.). In contrast, engravable labels are ideal against vibrations and physical impacts. There is one type of industrial label for every specific need, so do not hesitate to contact us to discuss your project.
Can I order a specific type of printed adhesive label from Gravic?
If you have specific requirements or are unsure about the type of identification label you need, Gravic will be here to help you. As a specialist in label cutting and printing, we are masters at producing various tailor-made industrial identification labels. Whether you are looking for a printed adhesive label, an intelligent RFID label or a hologram  security label, our leading expertise and extensive catalogue will be at your service.