Film protection for screen
A protective screen film provides a solution for invisible protection of the surface of the screen from scratches, fingerprints, impacts, and any external stresses.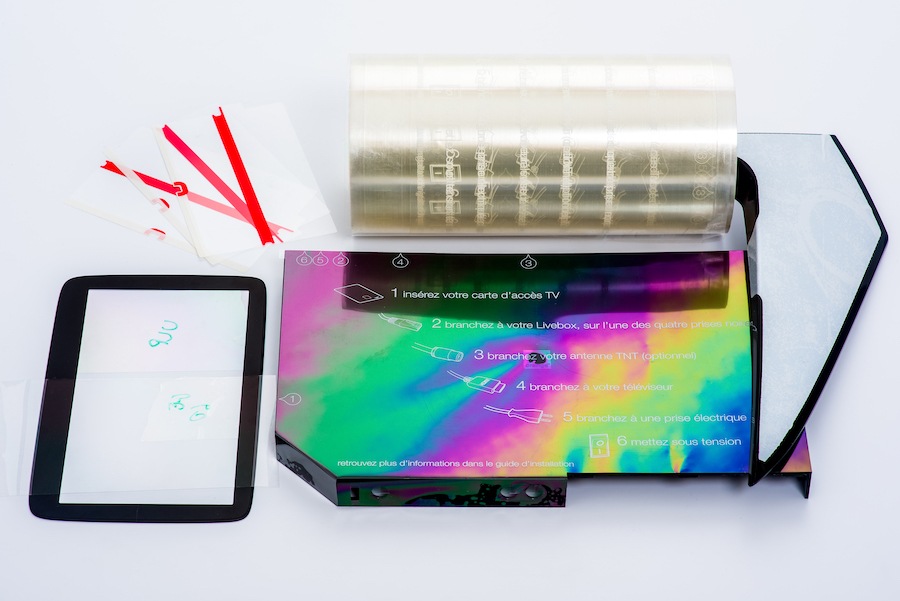 The mark of high quality in a protective film for touch screens is its ease of manual or automatic placement, which ensures a smooth surface, free of air bubbles. Its high-performance removable adhesive guarantees that no residual glue remains on the support.
Gravic can offer you customisable printing onto these films, and an application spline.
TYPES OF APPLICATION
Mobile telephone, tablet, computer screens
TV screens
Automotive, GPS displays
TYPES OF MATERIAL
Electrostatic PE
Removable adhesive PE
Adhesive PE