Industrial adhesives & Technical cutting
Die cutting, first introduced in the 1800s to cut leather more efficiently for the footwear industry, has progressed significantly over the years. Die cutting is now a critical process that we apply to the majority of our products at Gravic, whether it be labels or die-cut adhesive. Our impressive portfolio of in-house die cutting solutions, including flatbed, rotary, laser and digital die cutting, can meet the needs of the most demanding of industrial applications. We use not only our technology, but more importantly our 50+ years of experience in die cutting to tailor the most efficient and cost-effective solutions for our customers. Precise die cutting processes allow us to not only create complex shapes to the strictest measurement specifications, but also to deliver them in a variety of formats to suit our customers' assembly processes. More than just a label manufacturer, Gravic is your dedicated partner for all die cutting, printing and assembly of technical materials.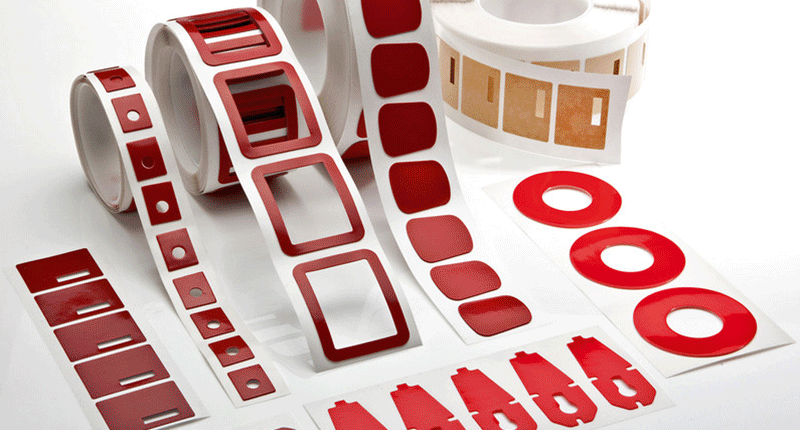 Our capacities include:
Cross-cutting – re Cutting of the client model across the material, which involves a complete separation of the part from the original material.
Kiss-cutting – For materials lined with adhesive, kiss-cutting cuts through the upper layers of the material and the adhesive layers, but not the support material (the liner). The cut model is not completely separated from the original material, and the liner is used as a carrier strip.
Perforation – Production of a series of punched holes which hold the cut model in place on the original material. The perforation is used to easily detach the designed part along the perforated lines.
Multi-layer lamination – Lamination of several types of material in different forms to create a complex, multi-layered part.
Grip tab – For easier operation, the upper liner on the user side can be enlarged to make removal of a layer of material easier.
Selective application of adhesive – When a part is required to adhere only to a specific area of another part, we are able to apply the adhesive only in specific areas.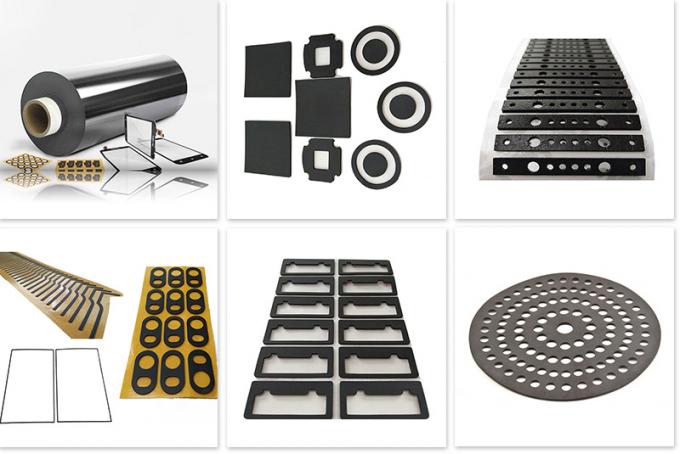 The use of adhesive strips instead of liquid adhesive makes it possible for us to adapt a wide variety of solutions for our clients in situations where contact surfaces have different adhesion requirements. Our expertise in transformation allows us to combine different, carefully selected types of adhesive strips, such as VHB, in combination with a wide range of materials, such as:
paper;
sheet metal;
felt;
foams;
plastics;
rubber;
artificial and natural leather.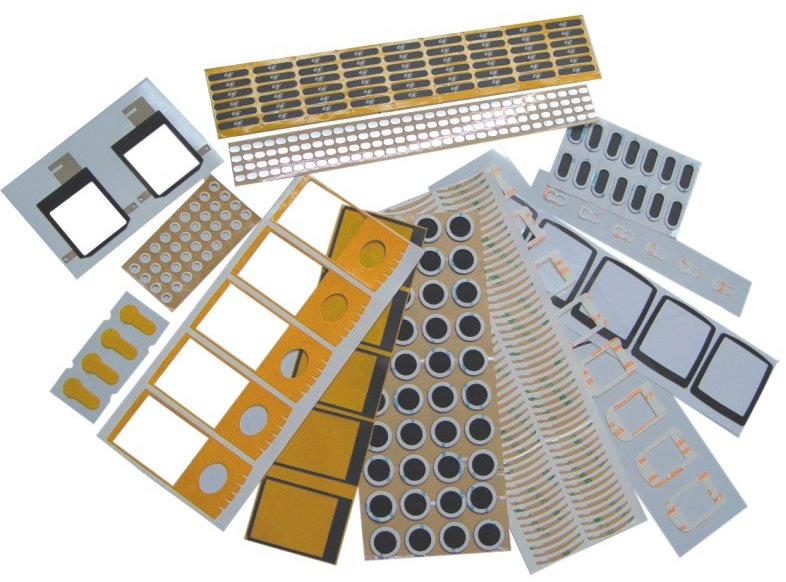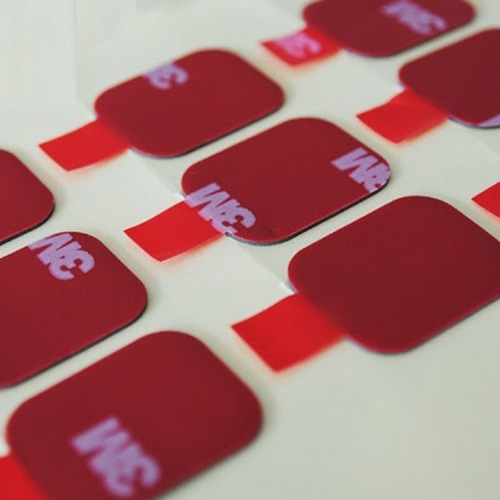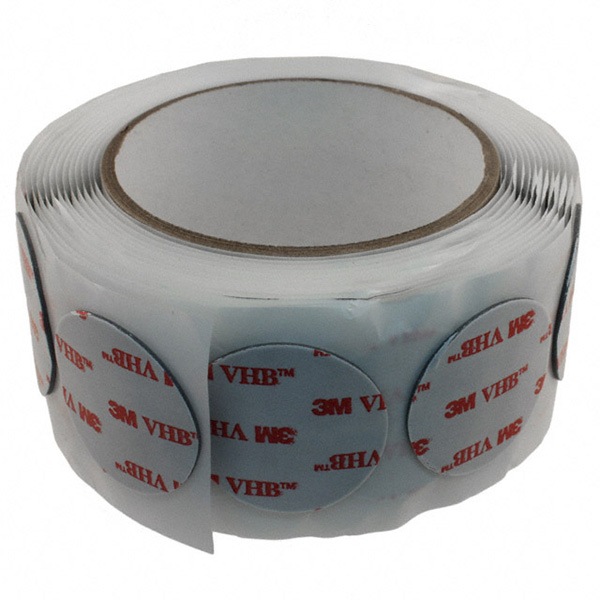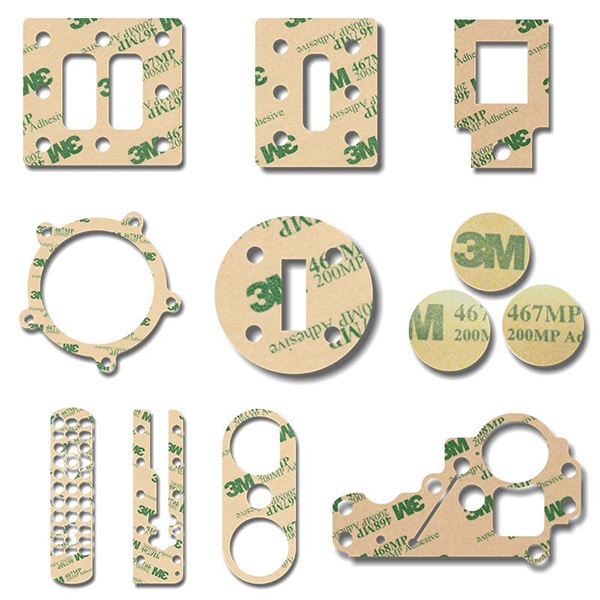 What types of labels are available from our technical label printers?
As a label manufacturer and specialist in die cutting for over 50 years, Gravic is able to work with and transform numerous materials to create specific industrial identification labels. Among our numerous types of adhesive labels, you will find many products that meet the most demanding requirements: labels that are resistant to high temperatures, anti-counterfeit labels, holograms, indicators and even RFID, for example.
Depending on your specifications and the specificities of your products, you can therefore choose the die-cut adhesive that best suits your needs. All our technical labels are available blank or personalised with the visuals or messages of your choice. Of course, don't hesitate to contact the experts at our label printing enterprise if you have any particular needs or projects: we will be happy to work with you to determine the technical label you need.
Adhesive and material die cutting by Gravic: what are the industrial uses?
As mentioned earlier, Gravic uses die cutting to meet many industrial needs, not just the manufacture of identification labels. For example, we offer die-cut seals and acoustic, thermal or electrical insulation materials to ensure that your products are watertight and protected. We are also able to provide the gluing or lamination of these technical materials to facilitate their integration into your production line. Please do not hesitate to contact Gravic for any request for die-cut adhesives or other technical materials for the design or identification of your products.
CONTACT AN EXPERT FOR A QUOTE