We supply intumescenting materials for the following applications.
Fire resistant protection in joints, gaps and other openings in various components.
A fire test was done end of 2017 on small joints in buildings (10 mm width) and reached results up to EI 180 (180 minutes safe against fire and smoke according to European Norm 1366-4 and 1363-1).
Doors and gates 
Cabinet and separation walls
The material can be used in IT storage rooms / server rooms in the construction of the walls and doors – mainly to protect the joints and ceiling boxes.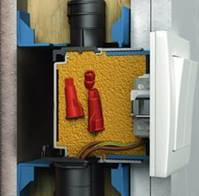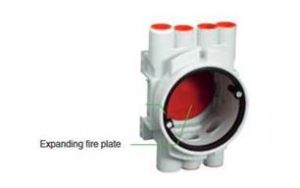 Safety, data and electric control cabinets (mainly in the door joints)
Ventilation flaps 
Gravic is supplying intumescent gaskets for such applications in different sizes and layouts: