Braille labels are composed of a relief print or embossing of braille characters, intended primarily for use by the blind and visually impaired.
We offer various braille label solutions: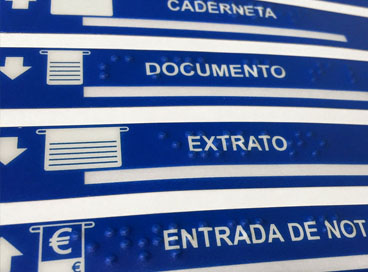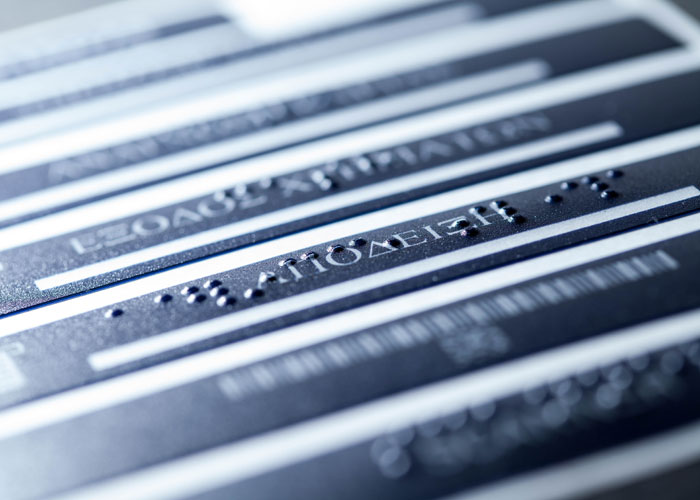 Printing of text in the braille alphabet
By printing in relief onto a textured enamel or embossing the material of the label, we make your braille labels so as to ensure that you will always have more than a minimum thickness of 200 microns.
Printing of regulatory braille pictograms
Under European law EN 272, it is now required to identify all dangerous products with a relief tactile pictogram in the form of a triangle, to make it possible to detect dangers by touch.
In the pharmaceuticals, cosmetics and chemical industries, it is indispensable to identify dangerous products with braille.
The Gravic Group offers you the best technical, standard or custom solutions.
Printing over an enamel onto a printed identification label
To make information available to as many readers as possible, we can offer you a combination of visual (printing) and touch (braille) information on the same label. This solution will bring you space savings and a single identification solution which can also be used by the visually impaired.
Our textured relief enamel rotating screen printing solution will be cost-effective for large volumes of labels.
TYPES OF APPLICATION
All machine control applications
Vending machines
Remote controls
Games